Why Telemedicine is Effective for Primary Care
Guest post by Maisie Haris

Access to healthcare remains insufficient. It is highly reliant on employment benefits and geographic locale. Nearly 31% of employed Hispanic adults, for example, say they do not have health insurance, and 24% report no usual source for healthcare at all. Additionally, immigrants need proof of five years of residency in the US before they can benefit from programs like Medicaid.
The pandemic has only made it more difficult to access healthcare. Telemedicine could help bridge this access gap. Per meddkit's 5 Tips to Prepare Your Practice for a COVID-19 Peak, practices have offered telemedicine at unprecedented levels.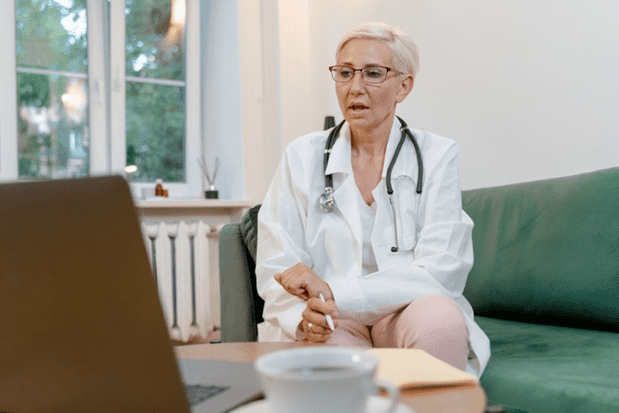 Basic offerings of telemedicine include healthcare assistance via video conferencing, email, and phone messaging. Alternatively, patients can reach out to providers through telemedicine apps, which have features like Remote Patient Monitoring (RPM). Doctors and patients use these for initial consultations, assessing patients, writing or renewing prescriptions, and follow-up consultations. It can also provide certain kinds of primary care and assisted living in Nampa, such as mental health treatment or certain types of speech and occupational therapy Cary, NC .
COVID-19 may have accelerated telemedicine use. But why has it stuck around with the worst of the pandemic hopefully behind us?
Why Telemedicine increases access
Telemedicine decreases healthcare costs
A Health Affairs study estimates that the average cost for a telemedicine visit is only $79, while it's usually $146 for an in-person doctor's office visit — and this is only for the consultation itself. Meeting a doctor in person also means having commuting or gas expenses. Hospital admissions or observations also carry substantial facility fees and costs. But telemedicine can reduce the need for emergency visits or unnecessary hospital stays. If telemedicine increases primary care visits, it could also reduce costs from previously preventable long-term health complications.
Telemedicine adds patient and provider convenience
Telemedicine allows for convenience if patients cannot spare the time to physically see a doctor, or if they are uncomfortable leaving their homes. A study by the Medical University of Vienna indicates that consumer convenience drives digitization in the medical world.
Telemedicine offers a wider pool of health workers
The pandemic exacerbated the United States' shortage of healthcare workers. Telemedicine, however, could ease this shortage by increasing the physician utilization rate. By making healthcare less location-dependent, it could widen the pool of available medical practitioners across the country.
Telemedicine allows primary care providers to leverage the expertise of other healthcare workers to provide a better service to patients. Modern nursing schools train students in telemedicine and remote patient monitoring. Maryville University's doctor of nursing practice program, for example, outlines how DNP-prepared nurses are trained in disease prevention, counseling, and health and wellness education. Health Tech Magazine reports that nurses can monitor up to 40 to 45 patients a day via telemedicine. These telemedicine-empowered nurses could help plug the provider shortage.
The Impact and Future of Telemedicine
Many historically underserved communities saw a large engagement increase in telemedicine for mental health and counseling center visits in 2020. Moreover, The Physicians Foundation launched The Telehealth Initiative alongside other organizations, which aims to provide free, online access to resources to encourage all physicians to adopt telemedicine services.
It is no surprise that telemedicine has become commonplace. Even if COVID-19 wanes telemedicine will become even more commonplace. The lower costs, added convenience, and increased talent pool that telemedicine offers patients and providers alike great benefits in the future.