List of the best telehealth platforms
There are many more standalone telehealth platforms that may be better suited to your specialty or workflow. For a full list of the best telehealth platforms for private practices, please see below.
Want the full guide for the best telehealth platforms for private practices? Contact us for a copy.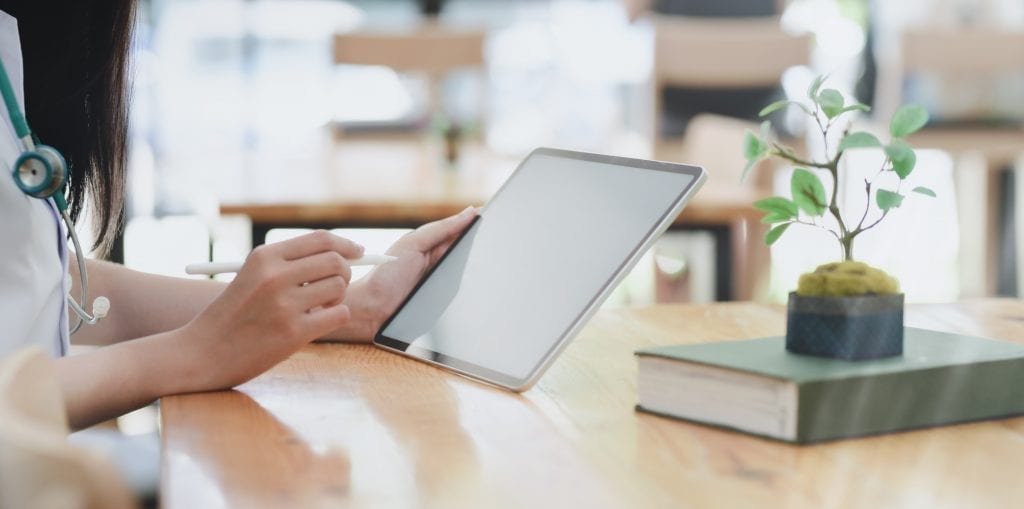 Choose a telehealth platform, quickly
Take care not to spend too much time researching options. Expect many more changes in regulations, reimbursements and technologies due to the COVID-19 pandemic.
Many new vendors are entering the space. Existing healthcare IT companies are refining their telehealth strategies.
You can even use a video conferencing tool like Google Hangouts, Microsoft Teams or Zoom for telehealth appointments. In many cases, private practices with several employees will be better off selecting a dedicated telehealth platform. It can present a better brand impression for your patients and offer some conveniences with scheduling and intake.
One of the three tools reviewed should meet the minimum requirements for more than 80% of private medical practices. If they do not, please contact us so we can inform our readers.
Additional standalone telehealth platforms
These standalone telehealth providers seem to also provide a high quality product. We have listed what makes each of them unique.
If you do not see a telehealth platform that you recommend, let us know.
| | |
| --- | --- |
| Name | What's special? |
| Amwell | Well-rated separate mobile apps for both practices and patients on iOS and Android, in addition to desktop compatibility |
| Chiron | Telehealth private payer reimbursement guarantee, or they will pay the claim themselves |
| CloudVisit | Also provides teleconferencing to other industries (construction, energy, insurance, inspection, etc) |
| Digigone | Provides telemedicine for organizations that operate in lower-bandwidth areas (maritime vessels, aircraft) |
| Doxy.me | Easy, reliable and features a free plan; see our full Doxy.me review here |
| eVisit | Clean, professional user interface and is used by both hospitals and practices |
| Genoa Healthcare | Psychiatry focus |
| Mend | Many telehealth features and a responsive support team; see our full Mend review here |
| SightCall | Integrates with Salesforce for telehealth and operates in several industries |
| SnapMD | Utilized by large health systems like UCSD and UMMC |
| Teladoc Health | A telehealth network that contracts with physicians and connects patients who need virtual care with a provider in their network |
| there-LINK | Therapy focus |
| WeCounsel | Behavioral health focus |
| VSee | Robust API for developers with a number of large brand name clients; see our full VSee review here |
Need help setting up or optimizing a telehealth platform for your practice? Do you need to prepare patient communications, make website updates, design workflows or troubleshoot problems?
Send us a message or give us a call. We are happy to help.
Want the full guide for the best telehealth platforms for private practices? Contact us for a copy.