It is hard for private healthcare providers to find time to care for patients while juggling annoying IT problems, regulatory compliance, increasing admin burdens, continuing medical education and reimbursement headaches.
And now with higher out-of-pocket costs for care and the prevalence of social media and medical web apps, patients are researching care options. Most are searching for doctors, counselors and dentists online. Practices that don't stand out online are missing appointments with the patients who care most about their health.
Digital engagement and modernization, while more important than ever, is overlooked because of everything else that has to be done to keep the lights on. 'IT' gets in the way, as EHR workflows become more complicated while small issues with email and website configuration quickly escalate. Practices need a low-cost, automatic and infinitely scalable way to appeal to this new patient-consumer so they can focus on patient care.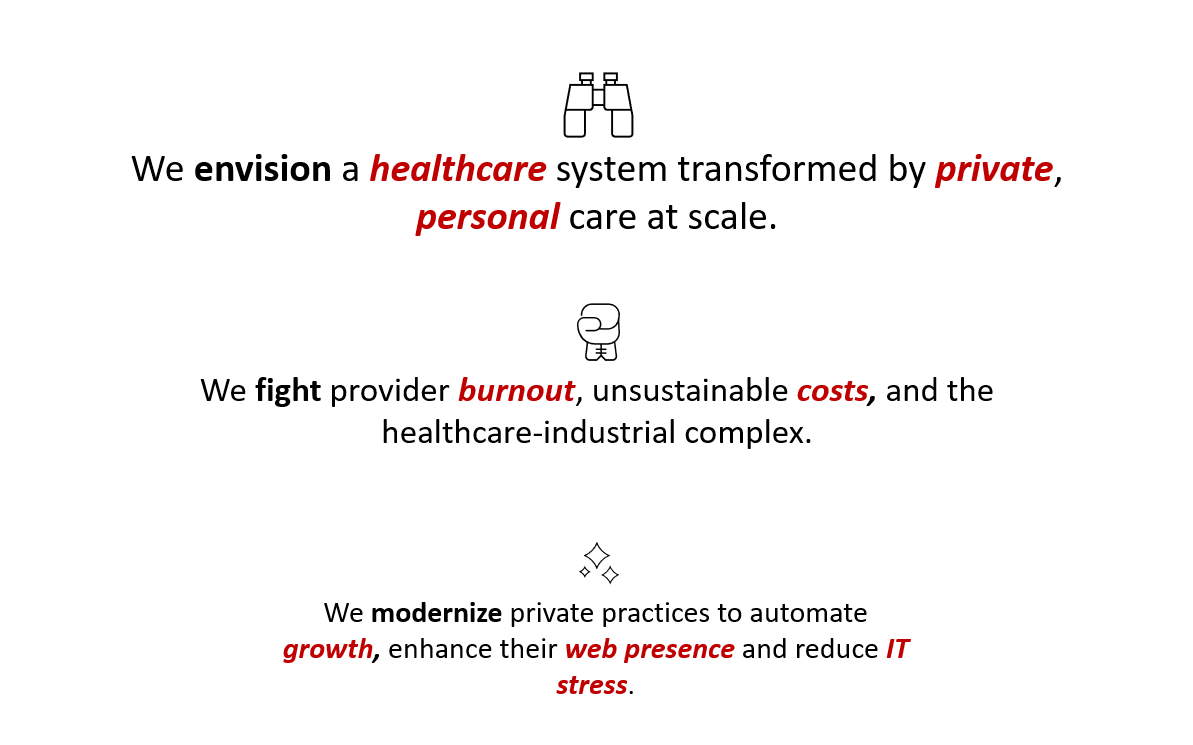 We envision a healthcare system transformed by personalized care delivery at scale. In this brighter future, healthcare providers can run successful, independent businesses and not worry about having enough appointments or technology problems. They can spend all of their time caring for patients.
Meddkit modernizes private healthcare practices resulting in less technology stress, more consistent appointments, and improved online ratings. We empower physicians, counselors, massage therapists, dentists and their staff by automating practice growth and eliminating IT administration.