VSee review: best telehealth platform for developers & integrations
VSee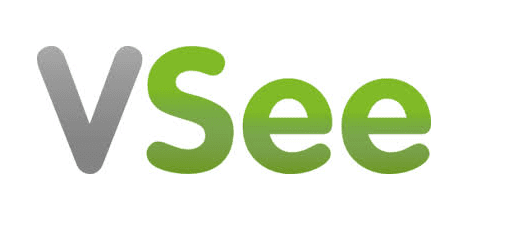 Want the full guide for the best telehealth platforms for private practices? Contact us for a copy.
Why VSee?
Your team includes developers who are building something that will integrate telehealth services (see VSee's SDK)
You have an insatiable appetite for tinkering with things, even if it means making them more complicated
You are not able to launch telehealth video appointments through your browser.
VSee price
VSee has two plans: a basic plan that costs $49 per user month and an enterprise plan. You can sign up for the basic plan here.
VSee review
Strength: API
Of all of the platforms we reviewed, VSee has the most robust and well-organized developer kit and application programming interface. If you want to incorporate telehealth into your own application, check out VSee.
Many small and medium sized practices will not likely have the resources to build a telehealth application. Nor should they endure the complexity, at the cost of patient focus, with developing a product. These organizations are better served with a more consumer-friendly solution like Doxy or Mend.
Some multi-region practices, innovative physician-entrepreneurs and health systems can endure this complexity. They have built their own EHRs, billing software or web applications. They have the technical expertise and infrastructure required to pull off such a project.
There are advantages to building a custom telehealth application. You have more control over your brand's impression and the consumer experience. Applications like Doxy and Mend allow you to whitelabel their application and possibly interface data with an EHR. But, you will not be able to control every step of the telehealth experience.
VSee's telehealth API allows you to add one-click video calls, control the size of the video window, suppress or send post-call surveys, manage users, enable screen/file sharing and offer secure IM in your application. This API has parameterized most aspects of a telehealth appointment for maximum customization. Additionally, VSee can integrate with devices like FitBit, iHealth, EKGs and Ultrasounds.
If you are a developer and you are interested in adding telehealth capabilities to your homegrown EHR or web application, check out VSee. Developers can view comprehensive documentation API here.
Strength: Mission and Goodwill
Not everyone cares about the goodwill a company creates in their product selection rubric.
But, we like to see teams that are focused on doing good, especially in healthcare. It can be easier to work with a team who is philosophically aligned with your mission in caring for people.
VSee has customers all over the world. They claim to have worked with some of the largest health systems in the US: Trinity Health, Sutter, HCA, Walgreens and Cleveland Clinic.
Their API has been used by NIH, NASA and medical schools. They have supported refugees, remote villages, victims of domestic violence and orphans.
Of course, do your due diligence by speaking with their references at these organizations. Especially before undertaking a project with technical complexity, like a telehealth integration. But, if you have a telehealth API/integration issue that is impacting patients, we believe that VSee's team will not hesitate to help out.
Opportunity: Usability
You will find minor typos and grammatical errors throughout VSee's website. Errors like these do not detract from the functionality of the product. They may only be translation issues. But, they are a cause for concern for VSee's quality assurance processes. Especially in healthcare, where the details matter.
While customer feedback about VSee is generally positive, there are common complaints about customer support, onboarding and billing.
Users sometimes have a difficult time figuring out how to use certain features in the application. These concerns seem to be from smaller practices. We would encourage you to read them on Facebook.
We believe that VSee could improve how it educates and communicates with their small practice customers. Their PR and brand marketing seems to do a good job telling their customer's stories. And they have demonstration videos that showcase the product. But, the API lists some detailed capabilities that are missing from their product marketing and "how-to" collateral.
VSee's platform has some powerful capabilities but a bad wrapper. It feels like they built a tool that worked well in one segment years ago. But, then rushed their go-to-market plan for another vertical, i.e. healthcare practices.
Their usability and communication issues may not impact large organizations who will not be using VSee's front end. Smaller practices, however, may feel lost or frustrated.
VSee workflow
With VSee, you also customize a unique URL for all of your telehealth appointments. Patients click on this link from an email/text invitation or your website to enter your virtual waiting room.
As with Doxy.me, VSee's dashboard and telehealth appointments can be launched from any browser. Anyone with a reliable internet connection and computer familiarity should not have difficulty joining an appointment.
VSee is unique because it features a downloadable desktop and mobile application that is compatible with Windows, Macintosh, iOS and Android. The Android and iOS applications have mixed reviews. VSee also allows you to record your appointments.
As with Doxy.me, patients cannot call in to VSee without first starting the meeting from the mobile application or computer. Similarly, patients lacking reliable internet connectivity or a camera will not be able to meet with you via VSee.
VSee has an intake process that can be customized. By default, patients can enter in their name, gender, date of birth, reason for visit and upload/attach documentation. Patients agree to a standard telehealth consent form before the appointment begins.
If you would like to see the platform, they offer a tutorial video here.
Need help setting up or optimizing VSee or another telehealth platform for your practice? Do you need to prepare patient communications, make website updates, design workflows or troubleshoot problems?
Send us a message or give us a call. We are happy to help.
Want the full guide for the best telehealth platforms for private practices? Contact us for a copy.