5 tips to prepare your practice for a COVID-19 peak
The COVID-19 outbreak has rightfully frightened the world. Your patients are scared and worried for their and their family's safety.
Experts believe that the coming weeks will see the largest number of hospitalizations and office visits for the virus. Before things get better, they will get worse.
Many specialists have closed their practices. If you are closed, please see our five recommendations for what you should do in the interim.
If you are open or handle primary care, then you may already be overwhelmed with patient communication concerning COVID-19.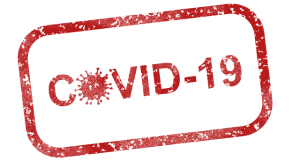 In addition to facing the same fears as your patients, you must show up, perhaps work extended hours and confront the virus in close proximity.
It is never too late to prepare. In fact, it is critical to re-evaluate and tweak workflows and policies regularly during this pandemic. Doing so will protect you, your patients and your staff from this deadly contagion.
Here are a few recommendations to mitigate additional COVID-19 volume for your private practice:
1) Offer telehealth appointments as soon as possible
If you are not already aware, the Department of Health and Human Services (DHHS) announced that CMS will expand their reimbursement of telehealth visits. While CMS has been taking steps to expand virtual care coverage for a while, the new emergency measures are broad and sweeping.
Doctors, nurses, therapists and other healthcare workers can now bill CMS for telehealth services (effective March 6, 2020) via the Physician Fee Schedule at the same amount as in-person services. The typical Medicare coinsurance and deductibles still apply.
Additionally, DHHS announced that they will not be penalizing providers during the COVID-19 outbreak for HIPAA infractions from good-faith attempts at providing telehealth services for their community.
DHHS has also temporarily waived requirements that out-of-state providers be licensed in the state that they are providing care. More flexibility is also being provided with EHR documentation and ordering.
Depending on your specialty, you may be able to offer telehealth to out-of-state patients. New York City and Detroit, for example, have a dire need for more healthcare providers.
Read more about CMS's temporary changes for COVID-19 here. Note: most of these temporary policy changes are for the inpatient setting.
As Melanie Graham states, "…the use of virtual visits isn't likely to dip anytime soon." Due to COVID-19, the telehealth market is expected to grow more than 38% over the next five years.
To begin offering telehealth to your patients, you will need a technology provider. There are many cheap and free options that can be set up and configured in a few hours.
Do not spend too much time looking for a fully integrated option cluttered with extra features. The telehealth players will change as more companies enter the space.
Pick a low-cost, easy to implement, secure and accessible telehealth option and communicate it to your patients. Accompany any announcement with a telehealth instructions page on your website. To help you during the COVID-19 pandemic, we are happy to provide free support for setting up telehealth upon request.
2) Take advantage of the CARES Act
If your practice is impacted at all by COVID-19, there is a good chance you can receive funding in some form through the recently approved CARES Act.
First, if your practice will be financially hurt by COVID-19 you can receive a forgivable loan if you maintain employee salaries and headcount. The loan must be used to cover payroll or office expenses (rent, utilities, etc) to be considered forgivable. If you're dealing with an untimely job exit, consider hiring a lawyer when negotiations with your former employer become complex and you need legal guidance to protect your rights and interests.
Second, $100 billion of the CARES Act was allocated specifically for healthcare providers, including private practices, who incur COVID-19 expenses. Even if your practice does not need a loan you can apply for a subsidy. This allotment covers any non-reimbursable expenses attributable to COVID-19.
Read the AMA's release about how private practices benefit from the CARES Act. To apply for the forgivable loan, visit the SBA's website page for the Paycheck Protection Program and select "Find a Lender". To apply for the healthcare provider COVID-19 expense stimulus, you will need to file an application to DHHS. Stay tuned for their instructions.
Until June, we are also supporting private practices in under-served areas with securing funding for COVID-19. To request our support, click here.
3) Create a front office triage policy before things get even busier
Your practice manager or scheduler should begin to draft a brief policy to address how scheduling will be handled in lieu of an influx of patient inquiries about COVID-19.
The schedule should be reviewed and non-urgent appointments should be rescheduled to make room for more urgent patient needs during the COVID-19 pandemic. Waiting until it is too late will add unnecessary stress to you and your staff.
When the schedule is at capacity, triage appointment requests in accordance with your COVID-19 office policy. Recommend telehealth appointments when possible as a virtual triage before a visit.
Effective policies and triage can keep your healthy patients from getting sick and preserve your availability for the patients who need you urgently.
4) Post a COVID-19 announcement and FAQ on your website
Once you have created your internal COVID-19 policy, draft a public announcement about how your practice is responding to COVID-19. Include a link to a COVID-19 FAQ on your website to answer questions like:
"Do I have COVID-19?"
"How can I stay safe?"
"Do you have COVID-19 tests available?"
"Are you offering telemedicine/telehealth virtual visits?"
"How are your schedule and hours impacted?"
Make patients aware of your any scheduling triage policy in this announcement. Help them understand that non-urgent appointments may be rescheduled to make room for higher risk patients (hypertension, diabetes, etc).
Additionally, state if telehealth appointments are available and include a link to your telehealth website page. Finally, acknowledge any changes in your schedule.
Stress to your patients that you are taking these measures to keep them healthy and safe amidst COVID-19. You want to prevent patients from being caught off guard if there is a sudden increase in appointment requests as more patients contract the virus.
5) Drive-thru medicine
One of our clients created a "drive-thru medicine" policy for patients worried about spreading or catching COVID-19.
Drive-thru medicine allows patients to be seen in their car in the parking lot of the facility. Providers check for basic symptoms and determine if a more thorough examination is necessary.
Not only does this reduce infection risk, it frees up critical resources within the practice building for the patients in most need of care. They also have used medical vehicles for patients who need emergency assistance.
Patients schedule their appointment as they normally would with the front desk. If it makes sense for the visit type, the patient is asked if they would like drive-thru medicine for their appointment. If so, the patient receives a special phone number for COVID-19 drive-thru medicine.
On the day of the appointment, the patient drives to the practice, calls the special phone number to check in and waits in their car. The provider meets them outside and completes intake.
Ask for help if you need it
Remember: whether you are a physician, counselor or massage therapist, you are not alone. Many individuals and groups have stepped up and offered their support. Companies are waiving typical fees and adding leniency to policies. Please reach out to us for free technology support during COVID-19 and we will assist you however we can.