5 tips for enrolling patients in text messages
You do not need patients to opt-in to text messaging for appointment reminders or check-up reminders. These text messages are classified as "transactional" messages by TCPA.
You do, however, need consent for "promotional" messages. These include advertising messages, health tips, and satisfaction surveys.
How do you go about getting this consent from hundreds or thousands of new and existing patients?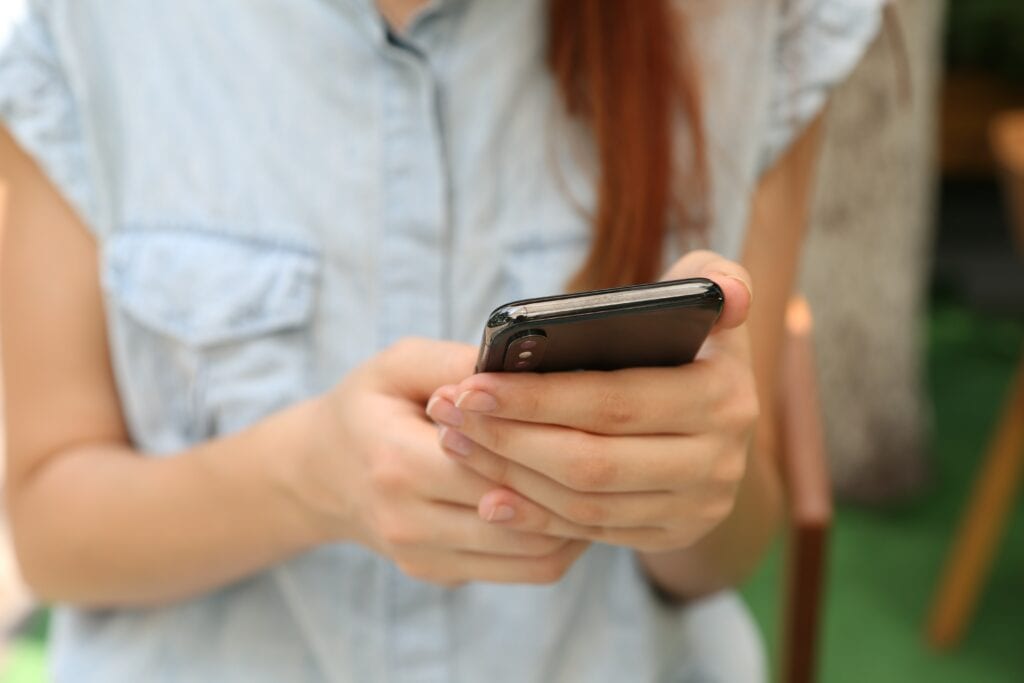 Explain the benefits of text messaging
You must clearly explain the benefits of text messaging to your patients.
Explain that text messaging will allow patients to receive urgent office announcements. Tell them that they will remind them about overdue followup appointments. Mention that texts will make it easier for them to reschedule appointments and be reminded of them.
Plan opt-in communications for text messaging
You must also come up with a brief communication plan. How, specifically, are you going to alert patients conveniently?
There are at least five ways to get new and existing patients enrolled for promotional text messages. Some of them require modifications to your intake process.
Website Text Messaging Sign Up Form
Set up a website form which encrypts traffic for text messaging enrollments.
Be sure that your website uses straightforward language. Avoid healthcare/tech jargon that your patients are not likely to know..
You can still allow patients to enroll if you have not set up text messaging yet. Just mention that text message updates are "coming soon" for your practice.
The form should capture the person's name, mobile number, email address, and consent. It should not identify a patient relationship with the person, if possible. It should include language to allow you to send promotional messages to the individual.
You can download a sample text messaging consent form here.
You can hire a developer to integrate the form with your EHR. Your EHR must have a flexible API and support text messaging for this integration to make sense. Contact us if you need an introduction to a trusted developer.
A website text messaging sign up form, by itself, will not enroll the majority of your patient population. It is important to have multiple approaches to encourage sign ups.
Ask for Text Messaging Sign Ups During Patient Intake
The best way to enroll new patients for text messaging is during your normal intake process. Why?
First, it is easier for the patient. The patient already expects to complete paperwork when they check-in. When you include text messaging consent and opt-in during patient check-in, your patient should not complain. As a result, your enrollments will increase quickly.
Second, it is easier for your team. Instead of building a new process and training staff, you are incorporating what you need into an existing process. Ask your front desk to include one additional form in the material they hand to the patient.
Asking for text message sign ups during patient intake is not the best way to enroll your existing patients in text messaging.
To enroll existing patients, you will need a varied communication plan. This plan should include email/blog opt-ins, social media, and signage.
Offer Text Messaging Opt-Ins in Emails or Blog
Text messaging alerts pair well with a consistent blog or email newsletter.
You can use texts to alert your most engaged patients to educational matters about their health.
If you are an ENT, for example, you might create an article about how to manage allergies before the spring. You could send a text message alert so that you patients have this important information. Or, you might provide important recommendations to your patients during a regional health emergency.
But your blog or emails can also increase text messaging opt-ins.
First, update your email signature to include a link to your text message opt-in web form. Whenever your team emails patients, they may click this link and enroll.
Second, create an email marketing campaign for existing patients. In this email, announce that your practice has enabled text message alerts. Include a link to your opt-in web form. Mention how your patients will benefit personally.
Finally, if you have a blog you can use it to encourage text message sign ups. At the bottom of every blog article, include a link to your web form where patients can opt-in to text message alerts.
Just as text message alerts can draw attention to your articles, your emails and blog articles can help improve text messaging opt-ins.
Offer Text Messaging Promotional Alerts on Social Media
Social media sites like Facebook, Google My Business, and LinkedIn can help you boost text message enrollment.
First, update your profiles to include a link to your text message opt-in web form. When people check out your page, they will know how to set up texting alerts.
Second, periodically create posts mentioning your text messaging alert capabilities. Be sure that these posts highlight the benefits to your patients and clients.
Add Text Messaging Sign Up Signs in Office
Create simple signs for your office to get your patients enrolled in text messaging alerts.
The signs should direct patients to your text message opt-in web form. The signs can also direct patients to the front desk if they have difficulty with the web form. Some people are less comfortable with technology and need help.
These signs should be simple with a large font size. Do not include more than five lines of text. Keep each line shorter than fifty characters.
You might include your practice's logo in the corner of the sign. Each sign should be located in a central area and catch your patients' attention.
You can download and modify our Editable Stop Sign Template to create a text messaging enrollment sign.