How to get patient reviews to increase your ratings


Asking for feedback is simple, but not easy. All of us crave to know how we measure up in this crowded world. Asking for patient reviews requires humility as well as an understanding of their importance. Knowing how to get patient reviews is critical for improving a clinician's rating and care.
A few clinicians and healthcare workers like podiatrist and dentist may think of asking for patient reviews as a necessary evil. Some may lump it in with value based care and Electronic Medical Records as the "dark side" of medicine. Medical practices are not hotels after all, right? Per Doc Vader, the rating should always be 100% positive!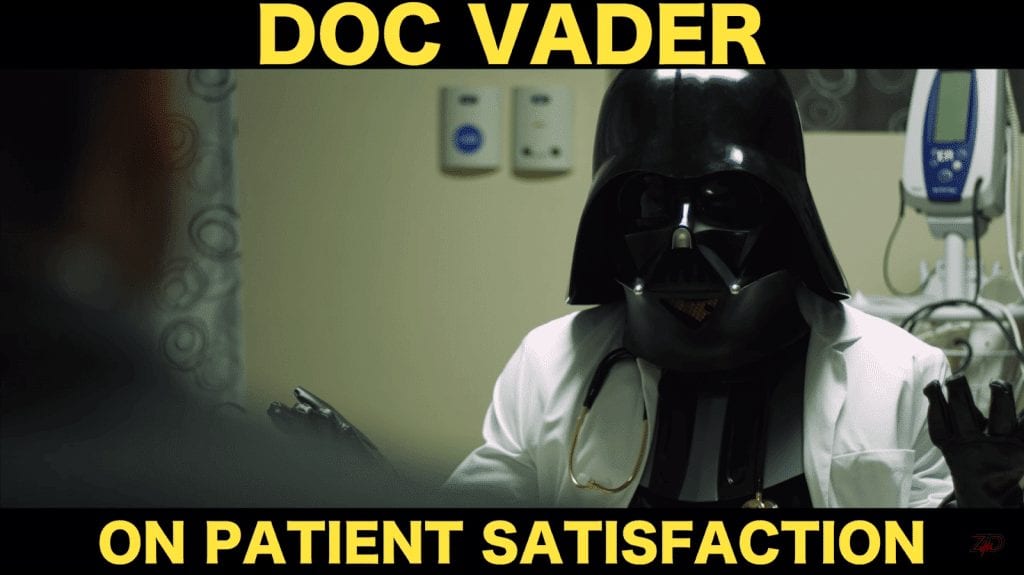 But that's not reality. Patients believe that their experience with their healthcare providers should be evaluated like a restaurant on Yelp or a purchase on Amazon. No stars or reviews = bad. And while giving patients free lattes in the waiting room might help, the best way to get patient reviews is to ask for them while the patient is in the office.
If you and your staff begin habitually asking for patient reviews in person, you will build up a bank of positive feedback that consistently drives patients to your practice.
Asking for patient reviews is critical
It's not that clinicians do not know how to get patient reviews. Most are not asking for patient reviews because they do not know how important they have become. A single star can improve your revenue by 5% to 9%. A dearth of positive reviews can cripple your new patient appointment requests. And about three-quarters of patients use online reviews as the first step in finding a clinician.
Get more positive patient feedback in-person
You are much more likely to get a review if you ask in person. Last week, I was shopping at my local Acme when two young girls asked me if I would like to help them out by buying a box of girl scout cookies. I just had to help. Even though I am gluten-free and resisted buying cookies from mail advertisements, I was powerless to refuse these real people in front of me supporting a good cause looking for help.
Simply asking for patient reviews in person is usually sufficient for getting good feedback. It is no surprise then that 74% of consumers will leave a review from a local business if asked. Many of us recall the Milgram experiment. People were instructed by authority figures to deliver painful shocks to actors posing as learners who failed to answer questions correctly. One of the less cited variations of this experiment, however, crucially illustrates how important it is to ask for feedback in person, versus over the phone or email. Stanley Milgram found that when the authority figure was not physically present and made requests over the telephone, compliance dropped 20.5%.
Other perks for asking for patient reviews in-person
As an added benefit, asking for patient reviews in person will reduce your negative reviews and can help to protect your organization against malpractice. However, you still need to protect yourself so that you can continue to practice medicine and help people heal. Contact medical malpractice insurance professionals for Medical Malpractice Insurance Quotes. That's right, often times patient satisfaction goes down AFTER the appointment. Patients who would have said they were fully satisfied with your care are 10% less likely to say that after billing. But when someone goes "on the record" to support something, they are much more likely to defend that positive later even if things change.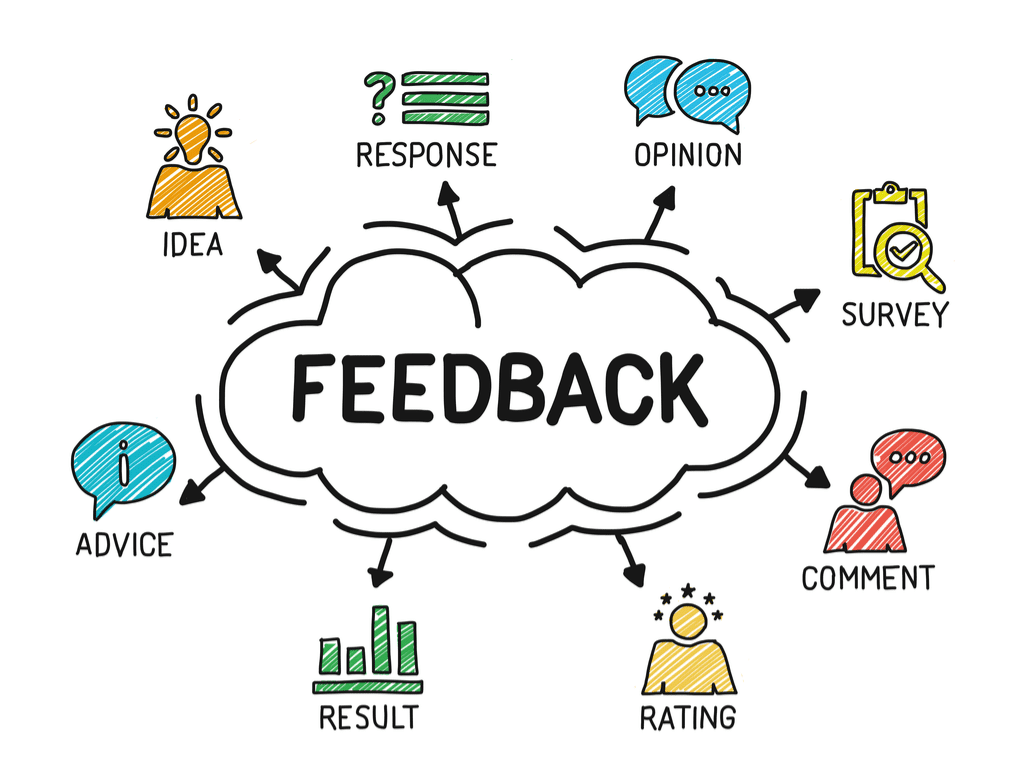 Asking for patients reviews in person will, over time, improve your ratings. This will directly influence how many new appointment requests you receive. But it will also decrease malpractice risk, generate new ideas and improve care quality for future patients.
Boil it down to the numbers
Building up patient reviews is a numbers game. The majority of online reviews are positive. A report from Small Business Trends showed that 66.8% of all Yelp reviews are between 4 and 5 stars. Yet, 56% of clinicians do not have any patient reviews on Healthgrades, from an analysis that Meddkit conducted. This presents a lot of opportunity for clinicians who are looking to grow or improve cash flow. Often, the best way to improve your public rating on sites like Facebook, Yelp and Healthgrades is to ask for more feedback.
Don't worry about a few bad patient reviews
Let's look at a scenario of how to get patient reviews and increase your appointment requests. If you ask 10 patients for reviews each day and just half of them agree you'll end up with over 1,000 reviews with a rating of between 4 and 5 stars. With such a strong review presence, a handful of erratic negative reviews will not impact your overall score at all. In fact, with just 100 reviews behind you and an average score of four and a half stars, it would take 17 one star reviews in a row to drop you beneath four stars. With 1,000 reviews and the same score, it would take 169 consecutive one star reviews to drop you beneath four stars.
Remember, as long as you are providing satisfactory service most patient reviews obtained during the date of service will be positive.
Your average patient rating is what matters
Your average score on the aforementioned clinician reviews websites is what the vast majority of prospective patients are making their judgments on. And with a proper negative review management process in place, you can even get rid of a lot of the bad reviews.
Download a copy of 20 scripts for negative patient reviews for some ready to use, HIPAA compliant templates. When a patient says something negative about you online, you won't even have to think about how to respond.
Prepare your staff to ask for patient reviews
So you have decided that reviews are important and you have set a goal for how many patients you should ask for feedback per day. The next step is agreeing to a simple script that you will use for asking for patient reviews.
A simple script for asking for patient reviews
First, encourage transparent patient feedback instead of asking directly for reviews. For example, instead of saying "Can you review us online?" try this:
Front Desk: Would you leave feedback about your experience today because it would help us improve our practice? Would that be okay?

Patient: Yeah, that's fine.

Front Desk: Thank you. You can complete the review on your smartphone or our tablet. You can go to [insert URL of your patient review form] to begin.

Front Desk points the patient to a brochure which displays the URL.
You can also use software such as Back Office Healthcare Operations Software to get it automated.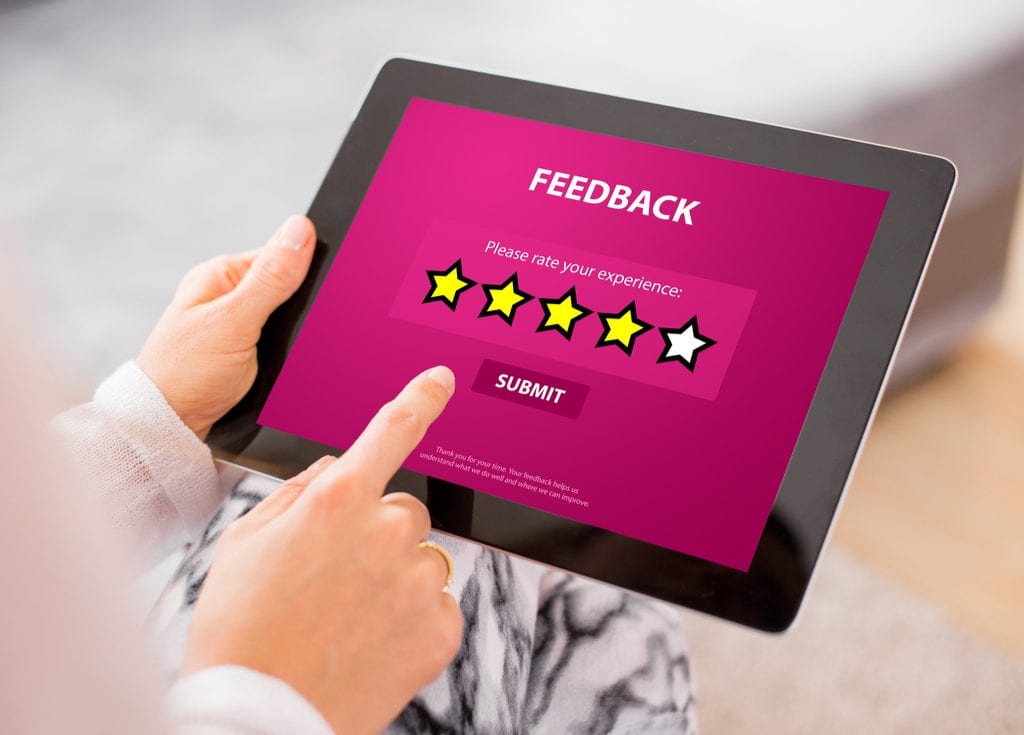 The psychology behind your patient feedback script
This script features the word "because" as it leads to automatic compliance for most people when the stakes are low. A 1978 study conducted by Harvard's Ellen Langer showed that stating the word "because" when asking for a small favor increases compliance by over 56%. In Langer's case, requests were being made to use a copier but clinicians can get similar results with patient feedback as long as it is easy for the patient. Finally, you are giving the patient a way out ("Would that be okay?") by not phrasing it as a demand, which hinders compliance.
Compliance will further increase if you have the clinician mention the option to leave feedback before directing the patient to checkout. The checkout person can state the script before or after their typical checkout procedures (e.g. scheduling a follow up).
Practice and review how to get patient reviews regularly
After agreeing upon a template for how to get patient reviews, have a few rehearsals before implementing your process. Role playing can be a little bit awkward at first, but everyone will appreciate it once positive patient reviews start pouring in. You can pair your patient feedback request training up with financial policy scripting and role playing for added benefits.
If possible, set up an end of day recap to gather 1) the number of patient feedback requests made by your staff, 2) the number of patients who left public reviews and 3) the average daily score of those reviews. You can instead use technology to automate a daily report sent to you and your colleagues with these metrics. Meddkit has a reporting and feedback system that works great for this purpose, delivering you daily progress reports on staff reviews.
Incentivizing patient feedback?
When approached ethically, rewards can help people to take action. Incentives or rewards should never be outcomes-based. Never, for example, reward people for only leaving a five star reward. Instead, consider the following ethical best practices for getting feedback.
Reward patients for honest feedback
Never unethically incentivize patients to leave you good reviews. Never provide patients who leave you good reviews with gift cards or discounts.
You can, however, incentivize patients to leave honest feedback. It is best to offer these fair incentives in person. You should not offer any incentives via text message unless your attorney says otherwise. The Telephone Consumer Protection Agency (TCPA) is strict about texting people for reviews.
You can donate a fixed amount of money to a charity if a patient verbally agrees to leave you a review, in person. Offering charitable contributions is a great way to increase compliance and help a good cause.
Most people identify as self-identify as generous or kind. When asked to do something small to contribute to a good cause, they will want to remain consistent with their view of themselves by complying.
Healthcare charities
Here are some top rated healthcare charities to consider lending your support to in conjunction with your patient feedback program:
Elizabeth Glaser Pediatric AIDS Foundation

Animal Welfare Institute

Breast Cancer Research Foundation

Cancer Research Institute

Partnership for Drug-Free Kids

American Kidney Fund

American Lung Association (National Office)

Hearing Health Foundation

Diabetes Action Research and Education Foundation

Brain & Behavior Research Foundation

American Foundation for Suicide Prevention

Planned Parenthood Federation of America
Update your script with a charitable contribution
Here is an example of how to rephrase your patient feedback request script to employ the aforementioned.
Clinician: How was your experience today?

Patient: Great, thank you.

Clinician: Perfect. If you wouldn't mind leaving honest feedback about your experience with the front desk, it would help us out a lot.

Patient: Sure, I would be happy to help you.

Front Desk: We donate $5 to anyone who leaves honest feedback about their experience to the Cancer Research Institute. Would you be willing to leave your feedback because it would help us and our cause?

Patient: Of course!

Front Desk: Perfect. You can complete the review on your smartphone or our tablet. You can go to [insert URL of your patient review form] to begin.

Front Desk points the patient to a brochure which displays the URL.
Other rewards for honest patient feedback
In lieu of a donation to a charity, you can enter patients who leave feedback into a raffle entry for a gift card, provide a discount for their owed out-of-pocket, or provide a vending token or coupon.
If you decide to incentivize patients, be sure that the request is made in an unbiased and ethical manner. Ask only for honest feedback, not a good review, and ensure that every patient that leaves feedback in this manner receives the same treatment. Finally, thank every patient for leaving a review.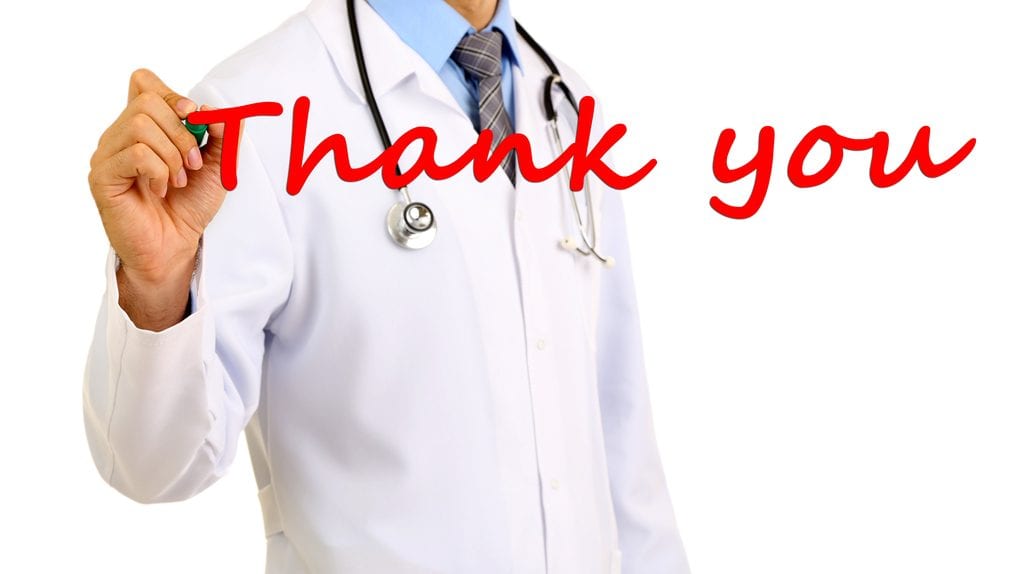 Incentivize staff to ask for patient reviews
Once your staff is given training for how to get patients reviews, encourage them to ask. Offer them a reward for hitting their patient feedback goal by the end of the day or week.
It is more productive to incentivize than to force staff to get reviews. Someone asking for feedback with a polite smile will be more successful than one with a scornful frown.
An extra 30 minutes of break time

A small financial bonus

A gift card

A high five (don't underestimate genuine appreciation!)
By automating daily feedback progress reports with Meddkit's patient feedback tool, it is easy to see how many reviews they got and the overall score for the day.
How to get patient reviews over email
It is often better to ask a patient to leave feedback in person. You will not have to worry about remembering how to get patient reviews afterwards. And requests in-person are more effective.
But be honest with yourself. If you or your staff are not reliably asking for patient reviews in person, you should try something else. Plus, you can always supplement your in-person feedback requests with an e-mail reminder just in case you missed a few.
An e-mail script for asking for patient reviews
You want it to be casual and short. If the email is longer than 2-3 sentences, your survey participation will drop. Be careful not to acknowledge any dates where you provided care. Avoid phrases like "we have enjoyed caring for you" or "we value you as a patient". These phrases acknowledge a patient-physician relationship and increase your risk of a HIPAA violation. It is best to say thanks, ask for feedback and then provide a link to the feedback form.
Thanks for stopping by! We have valued our relationship and I hope that you have found us to be accommodating and helpful to you. Would you mind taking just 45 seconds to leave some feedback about our practice here [insert link]. Thank you!
Precautions for e-mailing patient feedback requests
Ensure that you have informed consent from patients on file about the risks of electronic communication. Feel free to download copies of Meddkit's Sample HIPAA privacy documents, like a notice of privacy practices or general authorization. In the signature of your e-mail, also include a disclaimer that explains the risks inherent in e-mail.
Sample e-mail signature disclaimer
Please know that communications via email over the internet are not secure. Although it is unlikely, there is a possibility that information you include in an email can be intercepted or read by other parties besides the person to whom it is addressed. Please do not include personal identifying information such as your birth date, address or personal medical information in any emails you send to us. No one can diagnose your condition from email or other written communications and such communications cannot replace the relationship you have with a physician or another healthcare practitioner.
Gathering authorization to e-mail patient feedback requests
If you will be using a patient's e-mail address, make sure your Notice of Privacy Practices covers it. We would recommend having all patients sign this updated document before their appointment. Alternatively, you can create a smaller Informed Consent form for this provision exclusively.
Finally, ensure a Business Associates Agreement (BAA) is on file with any vendors you use.
Sending e-mails to get patient reviews
E-mails asking for patient feedback can be sent automatically after the patient's appointment with Meddkit's help. Or, your office can e-mail a feedback request at the end of the day to everyone on the schedule. If you are opting to go the manual route, just enter all patient e-mail addresses into the BCC line. Many practice management systems also include a built in messaging feature.
Begin asking for patient reviews today
Your process for how to get patient reviews can be simple. Develop a habit for asking for patient reviews if you want a good rating.
Prepare your staff by explaining why asking for patient reviews is important. Then, show them how to get patient reviews by giving them scripts and training so they know what to say. Use the word "because" and incentivize patients and staff to increase compliance. Ensure that you are getting reviews by reviewing your metrics regularly. Finally, implementing a post-appointment feedback request via email can give your ratings an extra boost.
Learning how to get patient reviews is simple. Make it a priority to ask for them!